| | |
| --- | --- |
| | |
| | |




This memorial website was created in the memory of our loved one, Gail Peterson who was born in Illinois on October 04, 1970 and passed away on October 16, 2006 at the age of 36. We will remember her forever. She was a loving daughter of (Late) Jacqueline Griffith and James Griffith, and step daughter to Susan Griffith. Step mother to 5. She was a loving mother to her three beautiful children Vincent James, Amber susanne and Marissa Lynn. She was a best friend and the greatest sister in the world to me Sharon Lynn. She was also the best aunt in the world to my son Anthony Richard and my three loving daughters Ashlyn Amber, Danielle Anne, and Courtney Nicole . She also had five half brothers and a half sister that love and miss her dearly also. She also was a grandmother of four. She had many friends that also loved her dearly. Oct 16, 06 we all lost our best friend .. but we will survive through this. As her best friend and sister I am a firm believer that god only gives you what he thinks you can handle and we are really strong ... Tears fall, hearts break but we are all strong and will only become stronger from our major loss.
My sister had some medical problems but this was a tragedy for our family, never expected. She died from a major heart attack caused by a brain anarism.... never knew she had this problem, but wish we could of done something to help her....but god called her home and she is where she belongs, with all of lost ones before her. It is only selfish to want her back with us but, knowing that she is now at rest without anymore pain or suffering makes our family at peace with this .
Mothers website address. www.jacqueline-griffith.memory-of.com

Well sis, its hard to believe its been a year since you've become our angel. Time seems to fly by and stand still all at the same time. Most of this year has been a blur to all of us and hard to get through. Not only for me bur for everyone that loves you . We all miss you so very much and love you with all of our hearts.xoxoxoxoxoxxoxoxoxoxoxxoxoxoxoxoxoxoxoxoxoxoxo
until we meet again, keep smiling down on all of us , we need you sweetheart.






WE LOVE AND MISS YOU , MOMMY, WIFE, AUNTIE, DAUGHTER, GRANDMA, SISTER AND MOST OF ALL BEST FRIEND TO ALL THAT KNEW HER....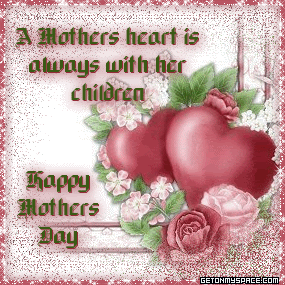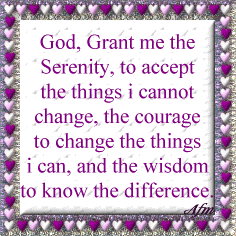 Every minute of everyday we are missing you !!!!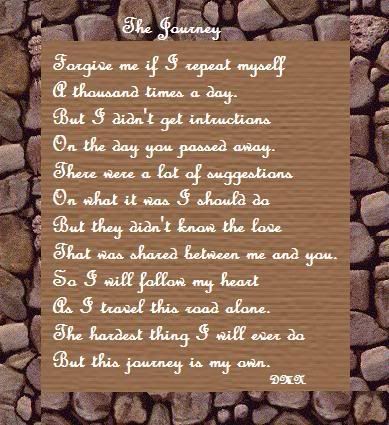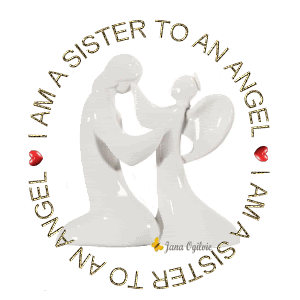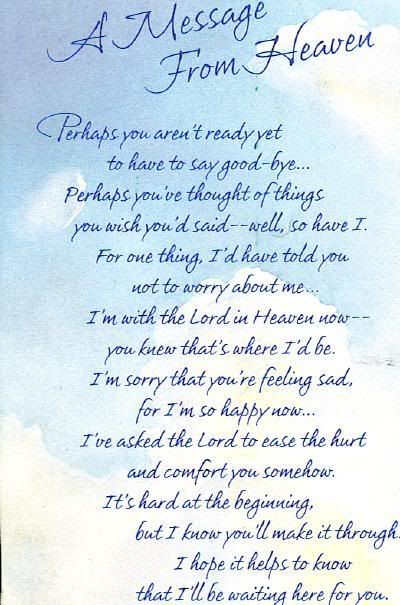 GAIL,
Why did he have to take you?
Was there a good reason to?
Missing you every moment of my life now.
I Wish I could talk to you.

Your the only one that knew me
You were my other half
the half that made my life full.
The one that made me laugh.

The only thing I think of,
Is why couldn't of I have been there too.
I wish I understood, God's plan for you and me.
Its hard not having you here with me.
To talk to every day.

When I thought of everyone that you and I had met,
I never thought you'd be the one, that had to go
I thought we be together here forever in the sun.

But God decided that he needed you,
much more than I ever would.
What am I suppose to do now?
Am I supposed to learn from this?
The very hardest way to learn it,
was knowing you were gone.

I still don't want to believe it
I have problems everyday,
I wonder how long it is going to take
for me to loose the pain.

We were so close you and I
as close as sisters could be.
We were the griffith sisters.
With no other two alike.

One day when I get to heaven and your waiting there for me,
there will again be the griffith sisters,
so happy we will be,
so tell them to watch out up there.

I love you and I hope you knew that.
I love you forever and always
your lil sister sharon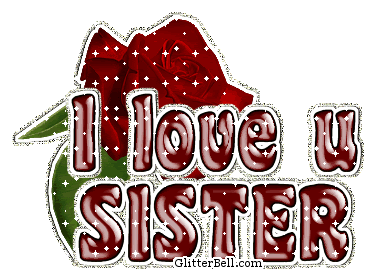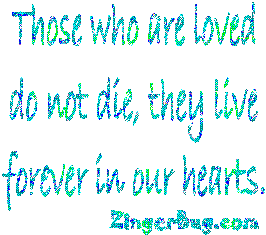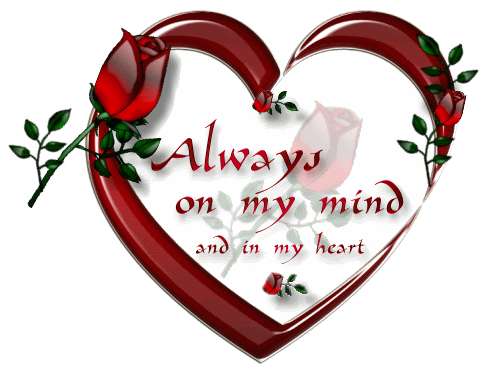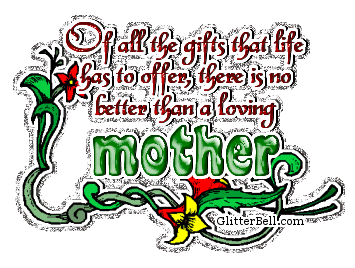 Sissy, You were my rock , you were my glue that kept me together since you been gone, I have become unglued. I miss you so very much words cannot explain how empty I am . Tony is starting baseball on Saturday and you are not going to be there for opening day . What can I do ? I am going to have to be his rock and glue now on this special day.. You are suppose to be here!!!!!! All I can do is ask myself WHY WHY WHY?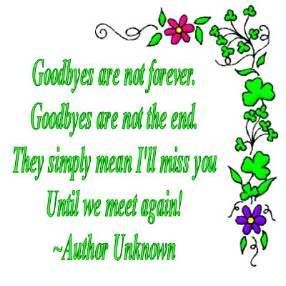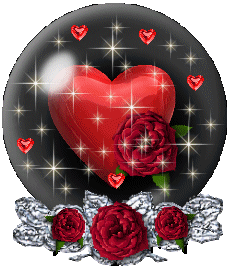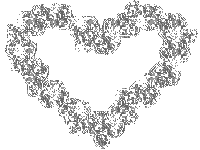 I hope we can find you in heaven because
we are lost down here without you!!!!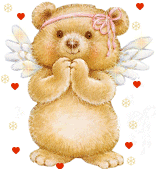 IF TEARS COULD BUILD A STAIRWAY
AND MEMORIES WERE A LANE
I WOULD WALK RIGHT UP TO HEAVEN
TO BRING MY MOMMY HOME AGAIN
NO FAREWELL WORDS WERE SPOKEN
NO TIME TO SAY GOODBYE
YOU WERE GONE BEFORE I KNEW IT
AND ONLY GOD KNOWS WHY
MY HEART STILL ACHES WITH SADNESS
AND SECRET TEARS STILL FLOW
WHAT IT MEANT TO LOSE YOU
NO ONE WILL EVER KNOW"


Letter to my sister......

On the day god took you I thought I would die
I wondered where the time went

I asked alot of why's
with all the people around me
I felt alone inside

from all the words of comfort
I couldnt seem to hide

I thought I migh be dreaming
Thought I would wake up and find you here

I thought this cant been happening
As I wiped away another tear.

Its hard to be without you
The days seem so long
Sometimes I sit and cry
when theres nothing wrong.

I wish we had more time before your life was done,
I hope you're resting peacefully my sweet precious One.
God bless you sweetheart,
Gone but never forgotten




This is a picture of my Mother jackie (www.Jacqueline-griffith.memory-of.com) and my sister. My mother passed away 01-14-06 and my sister only ten months later 10-16-06 . They were in two peas in a pod on earth and now in death. I miss them so much. I never thought I could live without my mother and my sister but they are putting me to the test.



Gail


On that day that God called you home
Our hearts were broke and blue.
Of all the people in the world
Why did He have to take you?

We know Our Lord has a plan
That someday we'll know.
Why you had to leave so soon
Just why you had to go.

Your memory will never leave
For in our hearts you'll stay.
We'll always love and miss you
And think of you each day.

Until the day we meet again
In Heaven up above.
Our memories will always be
With fondness and with love.





Sending Angel kisses to my family and friends.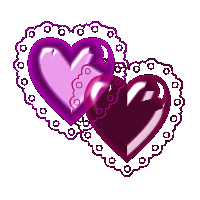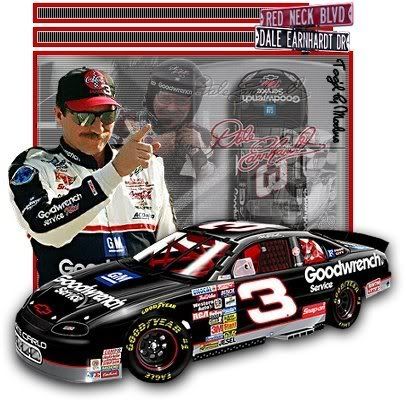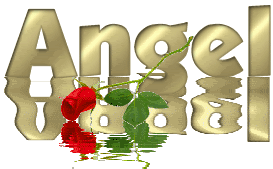 LETTER FROM HEAVEN

To my dearest family, some things I'd like to
say. But first of all, to let you know, that I arrived okay.
I'm writing this from heaven. Here I dwell
with God above. Here, there's no more tears of sadness; Here is just
eternal love.
Please do not be unhappy just because I'm out of sight. Remember that
I am with you every morning, noon and night.
That day I had to leave you when my life on
earth was through. God picked me up and hugged me and He said, "I
welcome you.
It's good to have you back again, you were missed while your gone.
As for your dearest family, They'll be here later on.
I need you here badly, you're part of my plan. There's so much that
we have to do, to help our mortal man."
God gave me a list of things, that he wished
for me to do. And foremost on the list, was to watch and care for you.
And when you lie in bed at night the day's chores put to flight. God
and I are closest to you....in the middle of the night.
When you think of my life on earth, and all
those loving years. Because you are only human, they are bound to bring
you tears.
But do not be afraid to cry: it does relieve the pain. Remember there
would be no flowers, unless there was some rain.
I wish that I could tell you all that God has
planned. If I were to tell you, you wouldn't understand.
But one thing is for certain, though my life on earth is o'er. I'm
closer to you now, than I ever was before.
There are many rocky roads ahead of you and
many hills to climb; But together we can do it by taking one day at a
time.
It was always my philosophy and I'd like it for you too; That as you
give unto the world, the world will give to you.
If you can help somebody who's in sorrow and
pain; Then you can say to God at night......"My day was not in vain."
And now I am contented....that my life was worthwhile. Knowing as I
passed along the way I made somebody smile.
So if you meet somebody who is sad and feeling low; Just lend a hand
to pick him up, as on your way you go.
When you're walking down the street and
you've got me on your mind;
I'm walking in your footsteps only half a step behind.
And when it's time for you to go....from that body to be free.




Angel's Pennies

Author: Unknown

I found a penny today
Just laying on the ground.
But it's not just a penny
This little coin I've found.

Found pennies come from heaven
that's what my Grandpa told me.
He said Angels tossed them down
Oh, how I loved that story!

He said when an Angel misses you
They toss a penny down,
sometimes just to cheer you up
To make a smile out of your frown.

So don't pass by that penny
When you're feeling blue.
It may be a penny from heaven
That an Angel's tossed to you










Sisters

I may not be by your side like I used to be
But I'm forever in your heart when you think of me.
I'll always cherish the bonds that kept us near
For to me, my sister, you are so very dear.

Although I am in Heaven, my heart is filled with love
And I still watch over you from my new home up above.
Sisters have a special bond that nothing will ever break
So think of me with happiness , not with heartache.

There will come a time that we will meet once more
We'll walk around Heaven, just us sisters two
Until that time please live your life as best as can be
Fill your heart with all the good memories of me.

I'm happy here in Heaven, for I am flying free
Angels are all around and keep me company.
Until the day we meet again, in Heaven I will wait
And when it's time to see me, I'll greet you at the gate.






A face of an angel is all that is here,
One beautiful freckle equals one terrifed tear
Not ready to leave but has to go,
Wants to go back, but God says, no,
Leaving your life is a scary thought,
I guess its something that can not be fought
A mother, a daughter, a sister and friend,
A meaningful life that suddenly ends
An angel is what she is meant to be,
Now just think of all that she can see
Looking over her family night and day
Saying I Love You, in her own special way
In the night we sleep, in the day we cry,
She watches us all from her star in the sky

Arthur Unknown



This is the last picture of my dad and my sister , Five months before she passed away. This would be the last time my father saw gail .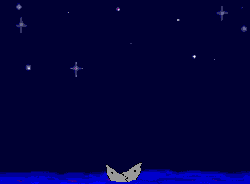 Gail, was not only an aunt to my son tony but she was a second mother, Tony lives in Illinois with his father and I live in wisconsin. My sister would be at ever baseball practice, every game no matter rain or shine, When I couldnt be there she was. Tony loved his aunt very much and is lost without her.



This is a picture of gail, our father, step mother ,myself and her first husband in may of 2006 in the park, the last time our father saw gail. He was visiting from Las Vegas and we were all so happy to be together. Daddy misses you sissy so much!!!!!





Gail, I remember ther day this picture was taken. We played so good together didnt we sissy LOL.. I wish I could have these times back. You were such a great big sister and a best friend!









These were her lil munchkins that she just lived to have with her. Actually these are my three children but she had them more than me sometimes.....She was the coolest aunt there was but she kept them in line LOL Drill SGT PETERSON !!!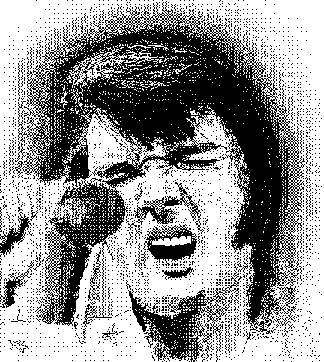 "My dearest friend"

I feel your pain
I see your tears
I share the memories of all the years
Don't worry about me, for I'm ok
Just make the most of every day
And promise me that you'll move on
and face the fact that I am gone
But I'll live forever in your heart
and in that way, we'll never part
So don't be sad, we'll meet again
I love and miss you "My dearest friend.






If Tomorrow Starts Without Me

If tomorrow starts without me, and I'm not there to see,
If the sun should rise and find your eyes all filled with tears for me;
I wish so much you wouldn't cry the way you did today,
while thinking of the many things we didn't get to say.
I know how much you care for me, and how much I care for you,
and each time that you think of me I know you'll miss me too;

But when tomorrow starts without me, please try to understand,
that an angel came and called my name and took me by the hand,
and said my place was ready in heaven far above,
and that I'd have to leave behind all those I dearly love.
But as I turned to walk away, a tear fell from my eye,
for all life, I'd always thought I didn't want to die.
I had so much to live for and so much yet to do.
it seemed almost impossible that I was leaving you.
I thought of all the love we shared and all the fun we had.
If I could relive yesterday, I thought, just for a while,
I'd say goodbye and hug you and maybe see you smile.

But then I fully realized that this could never be,
for emptiness and memories would take the place of me.
And when I thought of worldly things that I'd miss come tomorrow.
I thought of you, and when I did, my heart was filled with sorrow.

But when I walked through Heaven's gates, I felt so much at home.
When God looked down and smiled at me, from His great golden throne,
He said, "This is eternity and all I've promised you,
Today your life on earth is past but here it's starts anew.
I promise no tomorrow, but today will always last.
and since each day's the same, there's no longing for the past.

But you have been so faithful, so trusting, so true.
Though there were times you did some things you knew you shouldn't do.
And you have been forgiven and now at last you're free.
So won't you come and take my hand and share my life with me?"
So if tomorrow starts without me, don't think we're far apart, for every time you think of me, please know I'm in your heart.
Author Unknown







SO CONFUSED
JUST WHEN YOU THINK YOU HAVE FOUND
THE ONE THING
YOUR SURE OF THATS TRUE,
YOU HOLD IT IN THE PALM OF YOUR HAND
THINKING IT COULD NEVER LEAVE YOU
AT THAT MOMENT WHEN IT SLIPS THROUGH YOUR FINGERS,
YOU CANT BEGIN TO IMAGINE THE SORROW
WHAT YOU WERE SURE OF TODAY HAS INSTANTLY
CHANGED YOUR TOMORROW
IT LEAVES YOU SO CONFUSED,
THE TEARS BEGIN TO FLOW
BUT THAT ONE THING YOU WERE SURE
OF YOU NOW HAVE TO LET GO
YOU DONT WANT TO SHUT YOUR EYES
FOR YOU MAY START TO REALISE THAT
YOUR LOVED ONE HAS PASSED
THE PAIN HITS YOU SO SUDDENLY,
YOU NEVER KNEW PAIN COULD HIT SO FAST
YOUR LIFE HAS CHANGED FOREVER NOW
NO MATTER WHAT YOU DO OR SAY
YOU WILL NEVER BE THE SAME AGAIN
AND THAT PAIN WONT GO AWAY
HOW DO YOU GET THROUGH EVERYDAY
WHEN EVERYTHING YOU WERE SURE OF IN THIS LIFE
HAS LEFT YOU WHERE YOU STAND?
YOU PRAY THAT ONE LAST TIME,
YOUR LOVED ONE COULD TAKE YOUR HAND
THEY COULD WIPE AWAY THE TEARS
THAT YOU CONTINUE TO CRY
THEY COULD SHOW YO
U WHY THEY LEFT YOU
AND HOW TO SAY
GOODBYE.






























































































































































A POEM
If I go on ahead, and you can't keep up,

And you lose sight of me for a while
Don't stop, or slow, or lose the pace,
Run on for another mile.

Finish the race we began together,
And smile along the way
I'm just in front,
You'll catch up,
And we'll run together again one day






































































































How can I explain what my mom means to me?
What words can I use to explain?
A woman who was the best mom she could be
Trying to shield me from pain.

But the pain I have now, she can't really heal
For it's the pain of not having her here.
But all of the memories and love that I feel
In my heart she will always be near.

My mom was a woman who loved her life so
She fought so hard to stay with us all.
But God called her home and she had to go
It was her time to answer God's call.

I miss her and love her with all of my heart
And I know what she meant to me.
For all of my life she was a big part
And my mom she always will be.





<a target="_blank" href="http://www.blingcheese.com/"><img src="http://i153.photobucket.com/albums/s235/revmyspace2/graphics/Girly/I_Miss_You/0_miss_you_grizzly_bear.gif" title="MySpace Comments" border="0"></a><br><a target="_blank" href="http://www.blingcheese.com/">MySpace Graphics</a> & <a target="_blank" href="http://www.revolutionmyspace.com/">MySpace Layouts</a><br>